Details about the 'Unidentified Logs' message in the 'Unresolved Issues' section of the app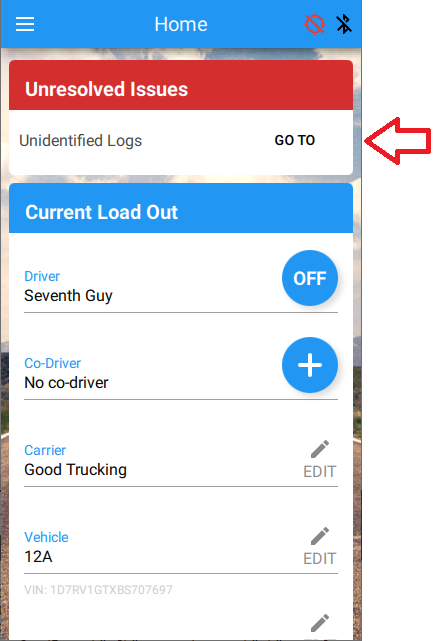 What does it mean?
This message lets drivers know that the app has driving records that are not assigned to any driver. This means that the app recorded a driving event when no one was logged in. Since no one was logged in the driving record could not be saved to a driver.
Why is it bad?
Unidentified driving records are red flags during roadside inspections and audits.
How do you fix it?
Many things can generate unidentified driving records. For example, if you had work done on your truck and the mechanic had to drive the truck as part of making repairs and checking issues then this driving would show up as unidentified driving. Some carriers create user accounts for maintenance employees and then assign these kinds of driving records to maintenance accounts.
It is also possible that a driver just forgot to log in. In this case the driver would want to take the unidentified driving records and assign them to their account. Drivers can follow the steps below to move unidentified driving records to their account:
Unidentified Logs will be displayed at the bottom of the app's Home screen. Either click GO TO next to the Unidentified Logs message or scroll to the bottom of the page.
A standard graph grid will show the unidentified driving records.

Clicking the X at the bottom-left will temporarily dismiss the logs for the day shown. If there are unidentified driving logs for other days, then they will be shown next. Section 4.6.1.6.(d) of the ELD mandate requires the app to show unidentified driving records to drivers when the drive time for those records is 15 minutes or more for 8 days. This means that even though the driver clicked the X, the app will continue to show these records to the driver later.

Clicking the check mark will confirm that the driver wants to apply the records indicated to their driving records.

Clicking the VIEW button will allow the driver to see the details of the records and apply only some of the logs to their account.