There are several ways you can see load weights for BIT Full Service subscribed vehicles equipped with Air Scale sensors.
1. The Dashboard Map
Click on the vehicle on the map to see a pop up with current gross weight. Click the vehicle name to see more details.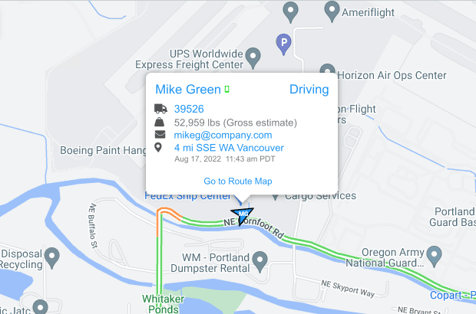 2. Dashboard Air Scale data - Loaded Trucks
Under the Air Scale section of the dashboard there are two clickable values. Click the Loaded Trucks number to see a slide out panel with all of your loaded gross weights at once. Click on any vehicle to see more details.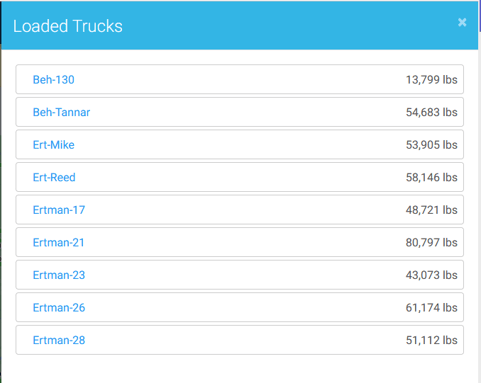 3. Vehicle Page Right Panel
Select Equipment > Vehicles from the navigation bar menu, then select your vehicle. On the right-hand side of the vehicle page you'll find all of the last-known gross and axle weights.
You can see the Last Read date in gray, so you know how current these weights are.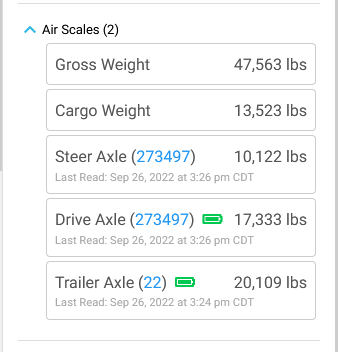 4. Route Maps
You can see historical gross and cargo weights on route maps, also found on the vehicle page. Click on any GPS point to see the weights for that time and place.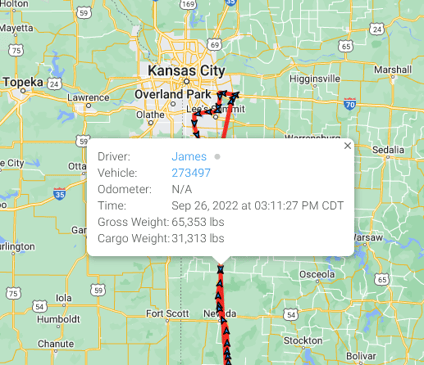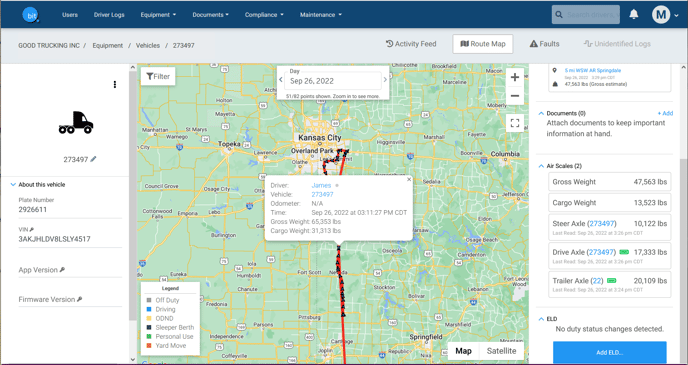 5. Air Scale Weight Tickets
Drivers can save current weights as a PDF Air Scale weight ticket in the app. This document is saved in the carrier's documents in the web portal. They can also email the ticket from the app to interested parties.