You can reset your password from the Blue Ink Tech app.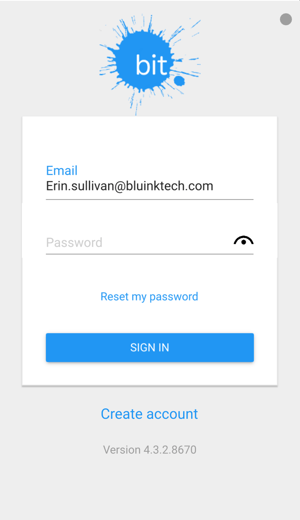 If you have forgotten your password, tap the "Reset my password" link on the login screen. This will send a reset link to your email account.
Check your inbox for an email from support@blueinktech.com. Click the link in the email to enter a new password.
If you don't see the email in your inbox after a few minutes, check your spam folder as well.
No longer have access to your old email? Call BIT Support at 304-840-0142 to add a new email address to your account.