Details about the 'Swap Logs' message in the 'Unresolved Issues' section of the app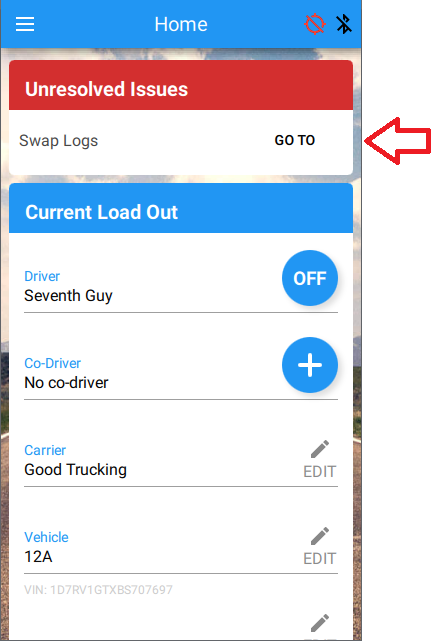 What does it mean?
This message lets drivers know that the app has driving records that their co-driver wants to give them. Usually this is a driving record that was accidentally assigned to the wrong driver when a driver is riding with a co-driver.
Why is it bad?
This message just indicates that the driver should review their co-driver's suggestions when they have time. The message doesn't indicate an error.
How do you fix it?
Suggested log changes will be displayed at the bottom of the app's Home screen. Either click GO TO next to the Swap Logs message or scroll to the bottom of the page.
A standard graph grid will show the suggested driving record changes.

Clicking the X at the bottom-left will reject the suggested logs for the day shown. If there are suggested log changes for other days, then they will be shown next.

Clicking the check mark will confirm that the driver wants to apply the records indicated to their driving records.

Clicking the VIEW button will allow the driver to see the details of the records.