You can change your cycle in your Driver Information Settings.
Open the main menu of the Blue Ink Tech app by tapping the three stacked lines in the top left corner of the screen. Tap Settings, then Driver.
Tap "Driving Cycle" to open the list of support cycles at the bottom of the screen.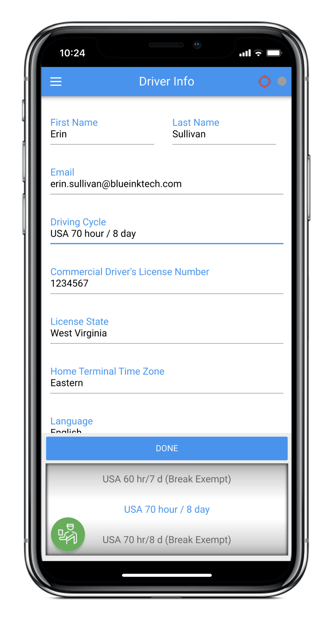 Scroll through the list until your cycle rule is highlighted in blue. Then tap the "Done" button.
You will need an internet or data connection so your cycle rule change can be updated in the BIT server.