You can assign an open service plan to your truck in the web portal.
Log in to the web portal, and click the circle with your initial in the top-right corner. Then select Subscriptions from the menu.
Any unassigned subscriptions you have will show at the top of the page.
Check the box next to the truck you wish to assign.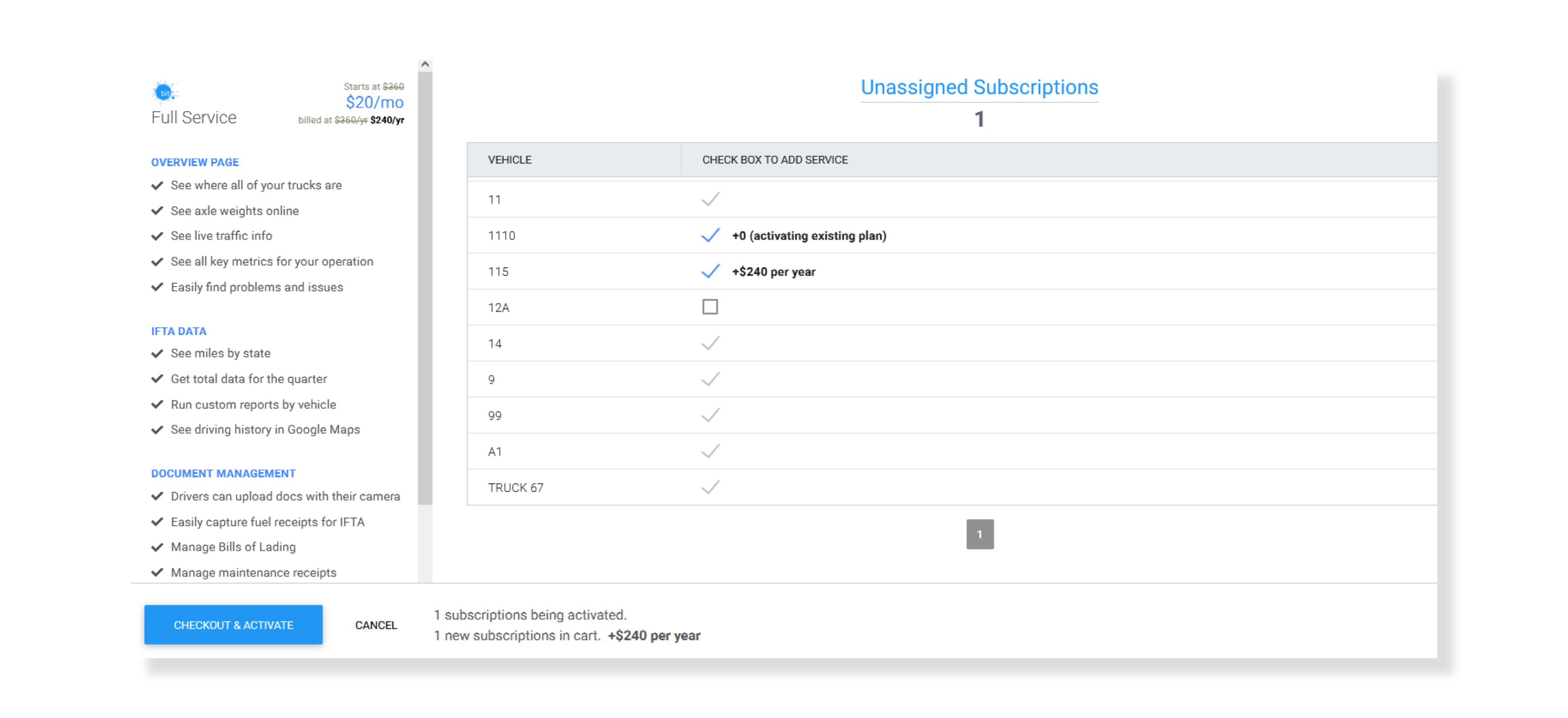 If you check boxes for more trucks than you have subscriptions for, then it will automatically show you the cost to subscribe that truck. You can click the Checkout & Activate button at the bottom of the screen to complete the subscription purchase right from the web portal.