You can edit and certify logs up to six months old on the website at blueinktech.com
If you need to edit logs older than 8 days, you will need to log in to the website at blueinktech.com/login.php with the same email and password you use for the BIT app.
Once logged in, select Driver Logs on the navigation bar. Then pick your name from the list of drivers.
The Logs page will load to the current day. You can click on the back arrow next to the date to go to previous days. You can also click directly on the date to get a calendar to select the day you need to view and edit.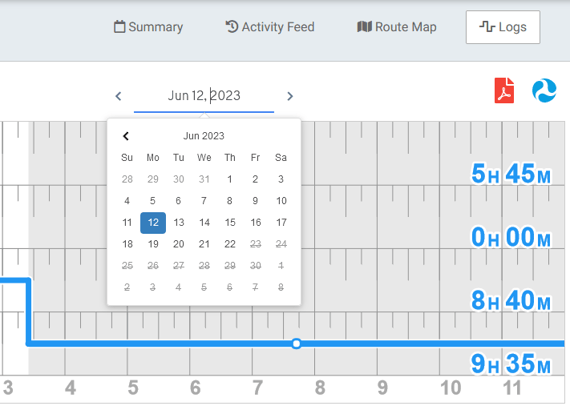 You can edit logs in several ways on the website:
Edit an existing status
Add a new duty status
Delete a duty status where eligible
Please note that you will not be able to edit automatically recorded drive time.
Edit an existing status
You can quickly edit the STATUS, TIME, or NOTES field of an existing duty status by clicking directly in the status line.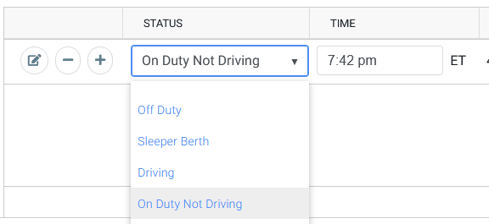 If you need to edit more details, click the Detail Editor icon to the left of the duty status.

The Detail editor will allow you to edit more things like LOCATION, JOB SELECTION, and even what TRAILER was selected.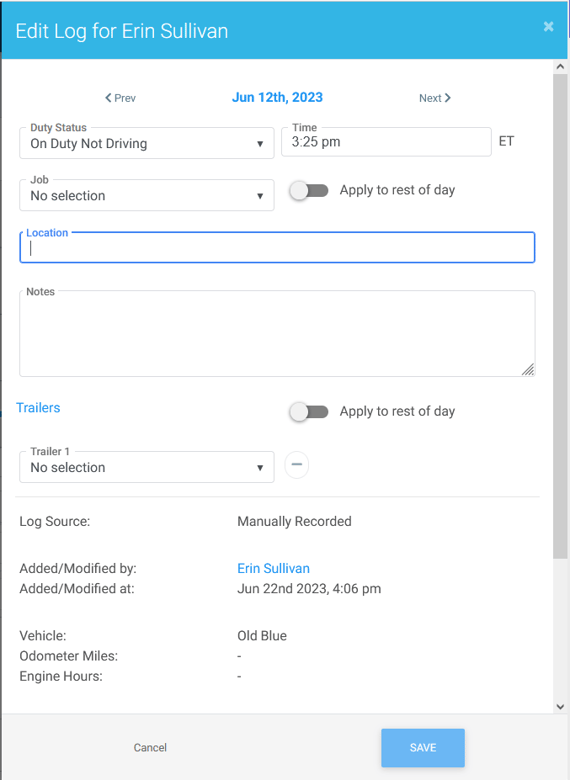 Add a new duty status
To add a new status, click on the plus sign to the left of the status immediately before the new one.

This will add a new duty status line of the same type just below the one you clicked on. Click in the STATS field to select the correct duty status. Click the TIME field to set the correct time. You'll also need to add a note of at least 4 characters to save this new status.
Delete a duty status
To delete a status, click the minus icon next to the status.