Carrier Administrators must set driver permissions for Personal Use and Yard Move, and indicate which drivers are ELD Exempt.
Administrators can grant Personal Conveyance (PC) and Yard Move (YM) permissions when inviting drivers to join their carrier. For a complete walk through of that process, check out our article How do I add drivers to my carrier?
When inviting a driver, make sure to check the boxes for Personal Use and Yard Moves at the bottom of the form.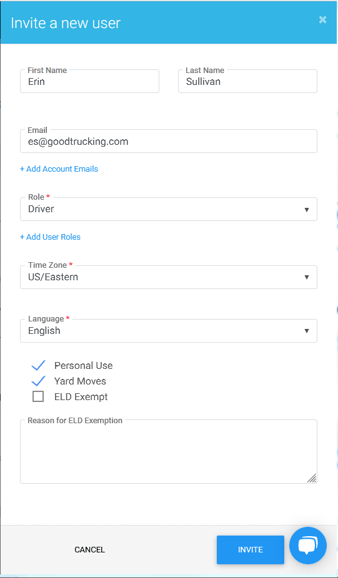 Administrators can still grant PC and YM permissions later. Go to the Driver Logs page and click on the driver who needs these permissions. Change to the Activity Feed view of the driver.

In the left side panel you will see information about the driver's account, including the check boxes for Personal Use, Yard Moves, and ELD Exemption. Check the boxes to whichever permissions you wish to give.
The driver will need to log out and back in to the app to sync with the server for their app to get the changes you just made.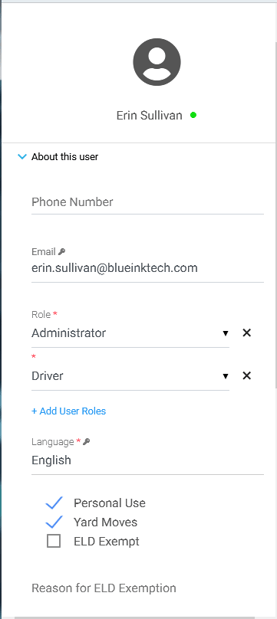 Wondering why you would have your ELD Exempt driver use the BIT app? Check out How ELDs Can Benefit the Exempt.