Yes, the BIT app allows co-drivers to easily manage their logs as a team.
When drivers are sharing a route, they can log in as Driver and Co-driver in the BIT app. There are some cool features that make this the best option for team driving: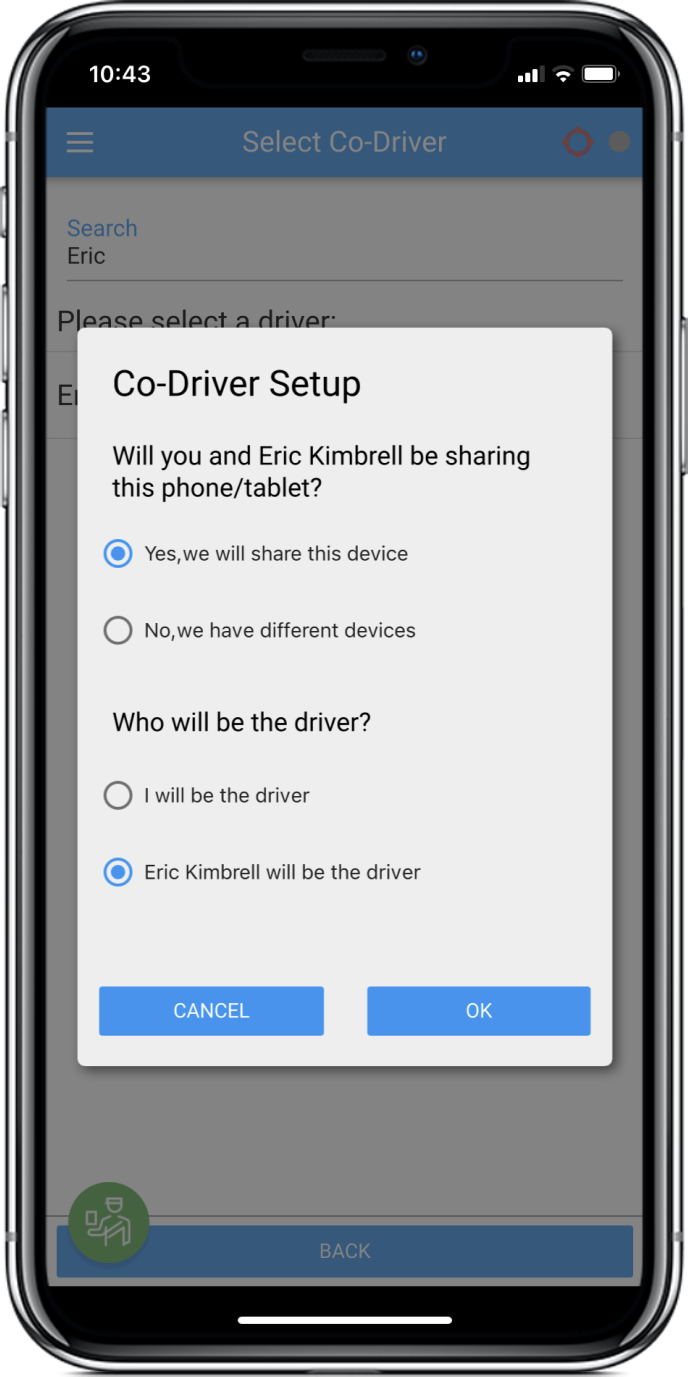 Guided setup with easy-to-choose options


Drivers can share a device, or use their own separate devices, to connect to the BIT ELD adapter and record their logs


When sharing a device, the Co-driver can navigate the full app while the Driver is driving


When using separate devices, Co-driver mode prevents the wrong device from connecting to the ELD adapter and recording drive time


Drive time can be easily swapped between drivers







Ready to use the BIT Co-driver features? Check out our how-to articles to get started.
How do i add a Co-driver so we can use our own phones to create logs?
How do I add a Co-driver so we can both use the same tablet?