Details about the 'Bluetooth Unauthorized' message in the 'Unresolved Issues' section of the app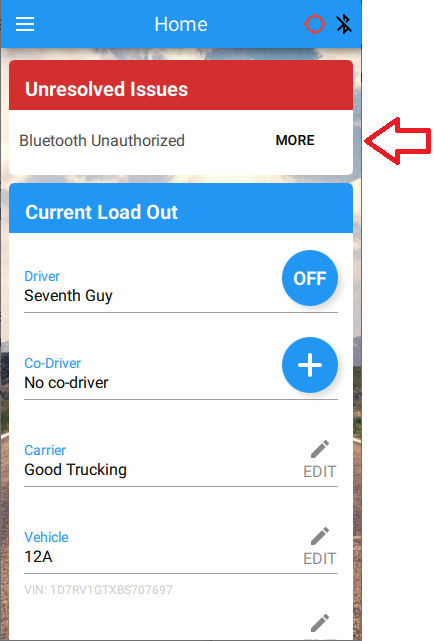 What does it mean?
This message lets drivers know that the app does not have permission to access Bluetooth on their Apple device.
Why is it bad?
The app uses Bluetooth to read AirScale sensors and to talk to ELDs. If the app is not allowed to use the device's Bluetooth then it will not be able to get data from these devices. In the case of ELDs this means that the app will not be able to read ECU data (odometer readings, engine hour readings, etc.) and the driver's logs will be incomplete, which will cause issues during roadside inspections and audits.
How do you fix it?
Open the Settings app.

Scroll down to or search for the Blue Ink Tech app and click on it.
Set the Allow Blue Ink Tech To Access permission for Bluetooth to enabled.