Details about the 'App Update Available' message in the 'Unresolved Issues' section of the app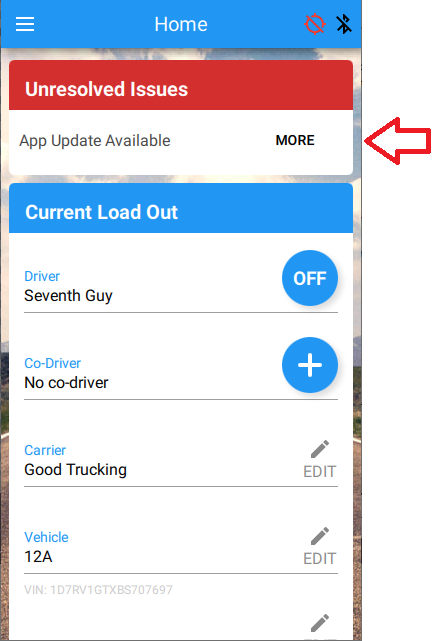 What does it mean?
This message lets drivers know that there is a new version of the Blue Ink Tech app and that they should upgrade.
Why is it bad?
Changes are periodically made to the app to fix bugs, add features, comply with changing FMCSA rules, add security, and other reasons. Keeping up to date with the latest app ensures drivers have the best experience when using the app.
How do you fix it?
Go to the app store for your device.
Install the latest app update.