You can add or edit driver information in the settings of the Blue Ink Tech app.
Open the main menu of the Blue Ink Tech app by tapping the three stacked lines in the top left corner of the screen. Tap Settings, then Driver.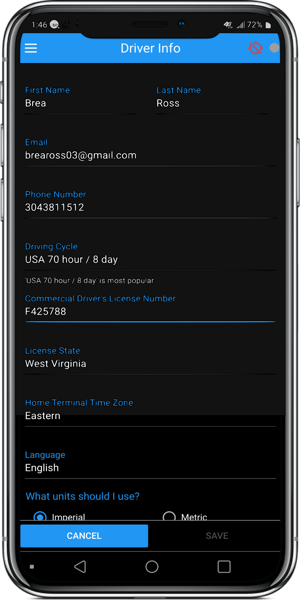 All of the selections you made during account creation will be shown already. You will need to select your driving cycle and add your license number and issuing state. You can also choose what unit of measure to use for driving distance and fuel receipts.
The only field on this screen that you can't edit is your email address. To add or edit your email address you will need to log in to the web portal at www.blueinktech.com.